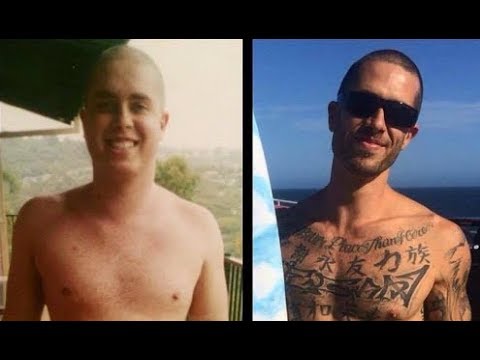 BULIMIA STORY – INSPIRING ED RECOVERY w/ James Aspey
A Bulimia Recovery Story by Animal Rights Activist James Aspey.
Plant Based News sat down with James in Washington DC in 2017 at the FARM Animal RIghts Conference.
Replaced drugs, cancer & bulimia with surfing, veganism & meditation. Now it's his goal in life to educate, encourage and inspire others. James took a 1yr Vow of Silence, cycled 5000km, got tattooed for 25hrs and have given over 150 speeches to do his part in making this world a better place for us ALL to live!
Subscribe to James Aspey: https://www.youtube.com/channel/UCcKFPLxaWvKMwbjd5GjhzKg
—
★ HELP TRANSLATE OUR VIDEOS: http://bit.ly/translatePBN
★ SIGN UP TO RECEIVE OUR WEEKLY HEADLINES IN YOUR INBOX: http://www.plantbasednews.org/signup
★ GOT A NEWS STORY WE SHOULD KNOW ABOUT? Please email press@plantbasednews.org or leave a message on our hotline UK landline: +44 207 0960 175, US landline: +1 818 963 5411
★ CHECK OUT OUR WEBSITE: http://www.plantbasednews.org/
★ SUPPORT OUR WORK BY MAKING A DONATION: https://actionsprout.io/0B2DF1/initial
★ SUPPORT OUR WORK ON PATREON: https://www.patreon.com/plantbasednews
SOCIAL MEDIA
★ TWITTER: https://www.twitter.com/plantbasednews
★ FACEBOOK: https://www.facebook.com/plantbasednews
★ YOUTUBE: https://www.youtube.com/plantbasednews
★ INSTAGRAM: https://www.instagram.com/plantbasednews
LEARN ABOUT VEGANISM
★ Cowspiracy ➞ https://youtu.be/nV04zyfLyN4
★ NutritionFacts.Org ➞ https://goo.gl/BdNbiU
★ Veganuary ➞ http://www.veganuary.com/