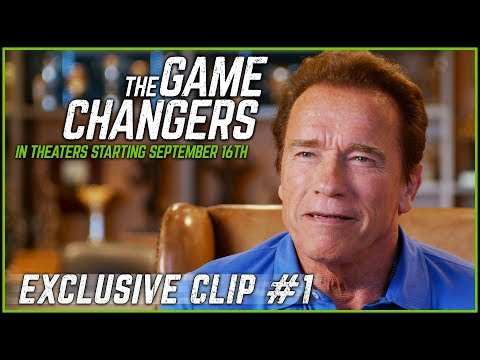 Exclusive Clip #1 from The Game Changers!
ICYMI: Thanks to People for debuting a NEW CLIP where Arnold Schwarzenegger tells it like it is about the "real men eat meat" myth.
Don't miss Arnold on the big screen for ONE-NIGHT-ONLY at our Sep 16th theatrical experience – tickets are going fast, so GET YOURS NOW (at gamechangersmovie.com) Featuring an exclusive AFTER SHOW with deleted scenes, extended interviews and surprise appearances!
US + CANADA + UK + IRELAND + AUSTRALIA + NEW ZEALAND – your 🎟️ are ON SALE NOW.
🗺️ GERMANY, AUSTRIA, SWITZERLAND, THE NETHERLANDS, BELGIUM, LUXEMBOURG, SWEDEN, NORWAY, DENMARK, FINLAND & more – tickets on sale SOON! Sign up for our mailing list on our website so you don't miss announcements for your country!
Tickets available at gamechangersmovie.com